Categories
Categories
Brands
Brands
Considerations when Purchasing a Logo Fountain for Your Business
Posted by Doug Gardner on
Bringing recognition to your business with a logo fountain…could this impress your customers and friends? Of course. But how the heck do you go about it and what is there to consider?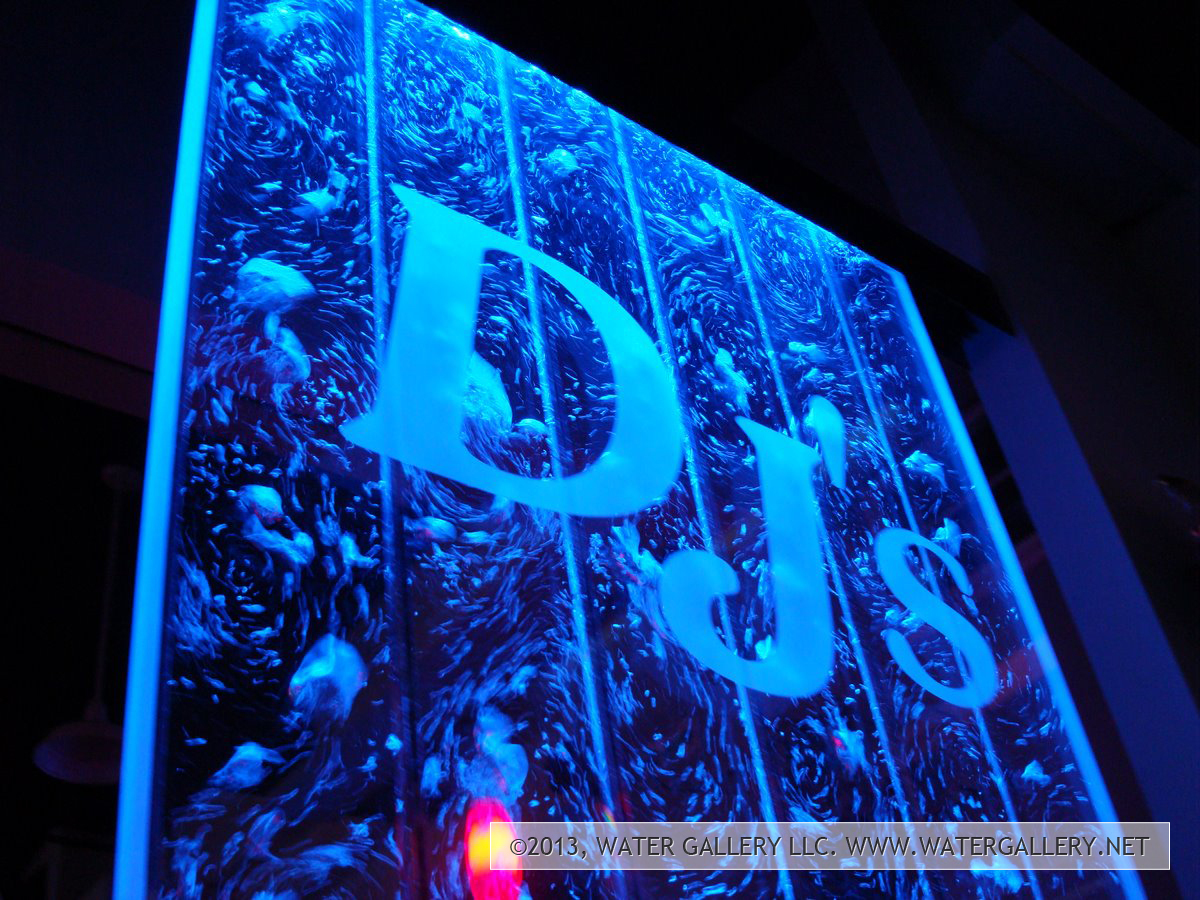 First thing to know when purchasing a logo fountain with our company is that business logos are available on all fountains sold by Water Gallery. Whether the fountain is a wall fountain, floor fountain, bubble panel or an art fountain – we can make it happen for your business.
Generally, there are two types of logos that we use: vinyl and etchings. Both vinyl and etched logos can be added as a prominent or modest addition to your fountain. It all depends where you want the focus to be.
Etchings are just as they sound: your logo would be permanently etched into the fountain panel (as seen on the left). Etchings can be done on glass and stone surfaces.
Vinyl can be applied to glass surfaces and is available in a full spectrum of colors (as seen below on the right).
We have also filled numerous orders for logo additions to stainless steel fountains. You dream it, we'll do it.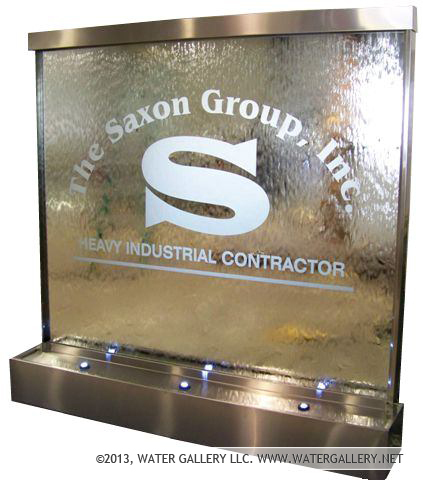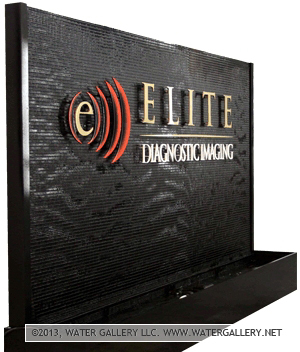 Another unique way to advertise your company is with a pegged logo. Several models can come with this feature. This involves simply having the logo constructed separately from the fountain, then mounted to the surface of the fountain so that the logo stands out. This adds incredible texture and "pop" to the piece (bottom left).
Estimated prices for adding a logo to your business fountain range from $395 - $895, depending on the type and work involved. We take into consideration the level of detail or complexity of your logo, as well as the size and colors involved in personalizing your fountain.
All work is custom done, to meet your specific needs.