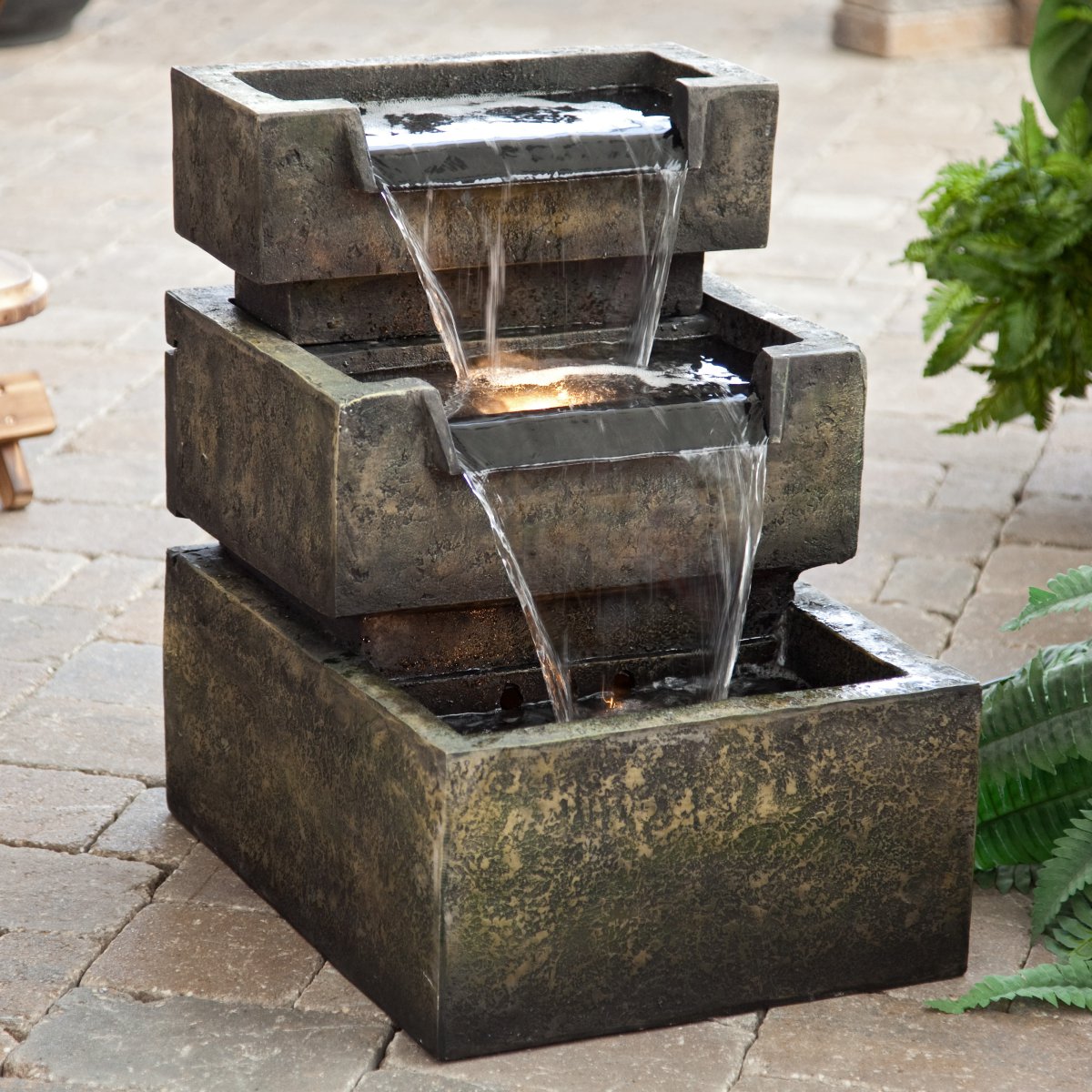 It is always exciting when you finally install that water fountain you've been looking to add to your home or office. But what most people don't realize when they are considering a water feature, is the possibility of a negative outcome. This usually happens when people rush into their purchase without really thinking about what they are looking for out of a fountain. And with more and more people turning to the internet to make their purchases, they often make the mistake of buying the wrong sized fountain that might look like what they want, but ultimately doesn't fit the room.
A good first step in the fountain-buying process in choosing a set location where you would like to place it, and sticking to your decision. Be sure to scan all your options so you don't have any later regrets. Once you've narrowed down your ideal location, the rest of the process becomes much easier. Having the space picked out gives you the ability to narrow your fountain options down to a select few that would look great in the space you've chosen. When you buy the fountain first without picking a space, you might handcuff yourself with a water feature that doesn't fit anywhere, or looks terrible where it does fit.
Once you have decided on a fountain design, take down its measurement and perform this little side task. Find a cardboard box that matches its dimensions and place it in the space where you're going to have the fountain. This will provide you an idea of how much space it will take up, as well as how much space will be left after it is positioned. Obviously the fountain won't be an exact square and is most likely going to be a bit smaller, but this turns over every stone and possible doubt you might have about your decision before you spend your money.
You don't want your water fountain to take over the room. It is meant to be a complimentary addition, not a centerpiece. You want your fountain to be a pleasantry for you and your guests, not a hazard. That being said, going with a water feature that is too small can also be an underwhelming mistake. That is why the cardboard box idea is so great, it provides you with some perspective. Another consideration is whether you'd prefer a wall fountain in place of a floor fountain. Depending on the dimensions you have to work with, a wall fountain could provide just enough extra space in a room and be exactly what you're looking for.
The options are limitless when it comes to water fountain designs. Don't limit yourself by rushing into a purchase without exploring all your options. Take the time necessary to scan your entire living space and decide what would look best where.