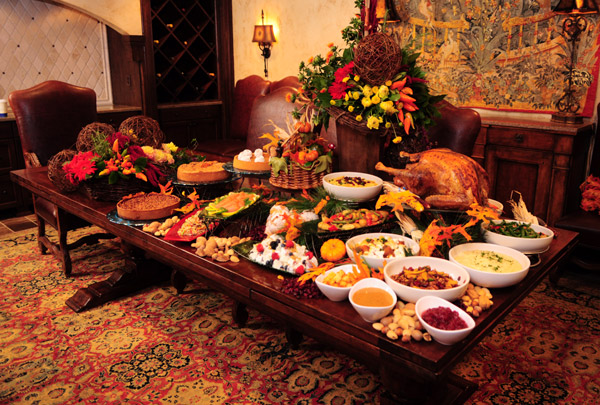 Are you a restaurant that wants to make a big impression with your guests? Whether you serve sea food, local cuisine, or tastes from the other side of the world, indoor fountains are a wonderful example of a design element you can include in your space that guests love. Diners of all ages, backgrounds, and cultures find fountain installations to be appealing. When we think of some of the most prestigious eating spaces in the world, we often think of decorations like fountains as being the hallmark of class and sophistication. Restaurants are always looking for ways to draw customers in, and nothing is quite as attractive as the sight of a beautiful fountain.
With indoor fountains, businesses can:
Attract more customers.
Provide an air of calm while diners wait for their orders.
Increase the "event" appeal of their space and attract parties, receptions, and celebrations.
Compliment and accentuate other design aesthetics in a way only flowing water can provide.
Fountains That Fit Your "Feel"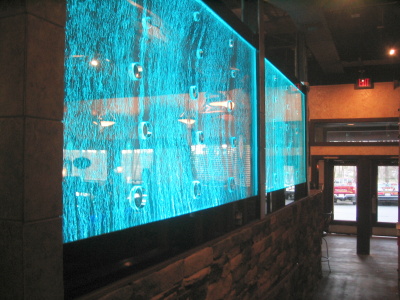 Of course, with modern designs also comes new influences on how we view and install water features. The classic design that many associate with a fine eatery is the waterfall or glass fountain, which is a terrific installation that has contained water while keeping the same outward expression of an upscale establishment. Designs like the Adagio Inspiration Falls Wall Fountain with Mirror, or the Arizona Sunset Wall Fountain are visually enchanting and appropriate for many spaces that may not have room for a traditional fountain.
Glass wall fountains are also safer for guests and their children. Fountains like the Apache Chief Slate and Glass Floor Fountain are not only made to keep water in, but to keep damage out. These installations are made from tempered, highly break resistant glass, so you will not have to worry about any accidents. Installers also make sure that every indoor glass wall fountain they work on is secure wherever it is placed, and take the extra time and effort to reinforce the fountain so that it lasts as long as your building stands.
Stylish Looks and Artistic Views
Glass wall fountains and waterfalls aren't limited to being empty, either. Experienced builders have found ways to combine the look and appeal of a painting with the calming effect of the fountain with art. You can choose the art that will be placed within the fountain itself, or you can have a painting you already own used as the base for these designs with a custom frame. The painting itself will be sealed beneath a layer of protective glass while water flows over the surface to create a unique and eye catching effect.
There are paintings and pre-made installations you can choose from, such as the Canyon Art Fountain or the Firefly Art Fountain. Any fountain you choose can have a border and base material of your choice as well, giving you even more options to create a look that your guests will find to be unforgettable.