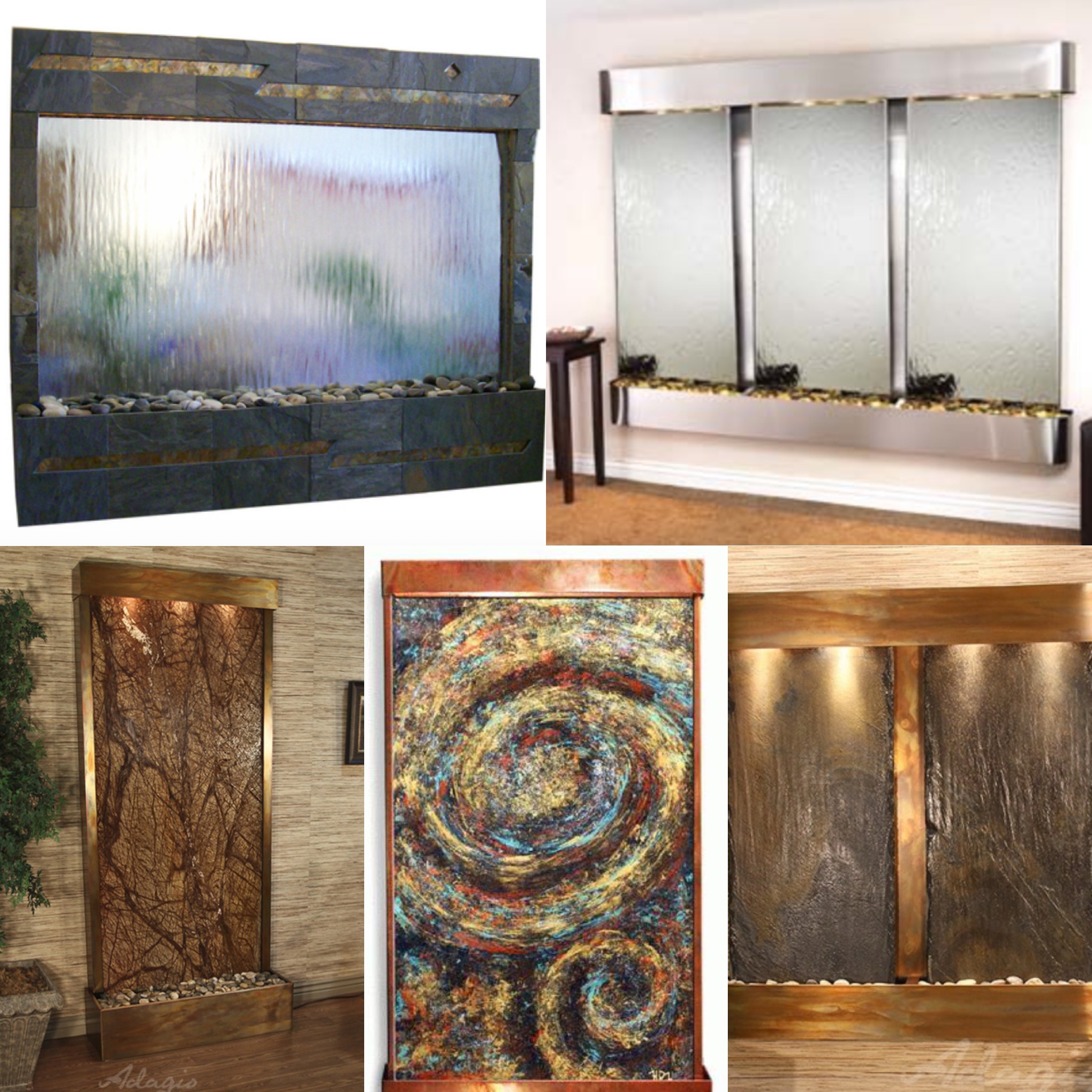 The New Year is upon us, and that means this is the perfect chance to renew and revitalize some of our surroundings.
A new water feature may be just the thing for you, whether you're updating and enhancing the garden, the entry to your business, or the waiting room of your office.
There's just something about the sounds of water in motion that can generate a sense of relaxing calmness and simple enjoyment, and over the last few years, we've seen a number of important trends develop around these features.
One of the most important trends we've seen is the shift from water elements as an afterthought to landscapers using them as the central focal point of the entire design.
In 2019, there are a lot of great options for almost any setting, but if you won't settle for anything less than the very best water features, consider some of the following.
Enhancing Outdoor Settings
The best outdoor water fountains are a great way to transform the ambiance of the areaand add a unique feature to the environment.
Smaller water features are a great idea for basic gardens or patios while larger, more extensive features can be the center of an entire landscaping plan.
For 2019, we expect to see the trends follow along a couple different paths.
Natural appearance
Sometimes you want the wonderful sounds of running water, but you don't want a fountain that clashes with the overall appearance of its natural surroundings.
Water features like the Henri Studio Twin Falls Log Fountainuse natural shapes to blend with their surroundings while still offering the durable and reliable cast stone materials that will last for years to come.
Fountains that fit with their natural surroundings are becoming popular in homes and locations that have extensive landscaping going on around it.
Multi-tier, geometric designs
Simple geometric shapes are trending because they can fit in a wide range of situations. In an outdoors setting, that means they are at home surrounded by foliage or free-standing in front of a large office building.
The Gist Décor Moon Fountainis a popular option for both home and public areas. It offers some traditional multi-tiered designs but the bold geometric appearance makes it easy to fit in a range of locations.
Accentuating Indoors Spaces
Bringing the calm, soothing sounds of running water and stone design elements indoors can really change the feel of the entire room (no matter how big that room is).
Trends for 2019 suggest that the best indoor water fountainswill have some important characteristics in common, most notably:
Metallic surfaces
Copper and stainless steel water features are getting more and more popular. Copper fits well with interior designs that have a warm color palette, and the stainless steel look can add a sleek and eye-catching element to any space.
The Bluworld Gardenfall Stainless Steel Floor Fountaincomes in three different sizes, so it can reach from floor to ceiling or stand out in the middle of an office setting. This kind of water feature is the epitome of stylish and modern.
Then, there are water features like the Adagio Harmony River Floor Fountain, which use the warm tones of their copper designs to add to the overall warmth of the area. You probably can't really call them "rustic," because they are definitely very modern, but it would certainly fit in a more rustic setting.
Getting Artistic
In 2019, many people are choosing artistic water features over traditional artwork. This is a great way to add some class and elegance to a setting. Between the movement and sound of the water, it appeals to more senses than just the visual.
These artistic fountains can really be the center of interior and exterior designs, whether they use classical art imagery behind the waterfall or if they rely on abstract designs to accentuate a modern and sleek office space.
Something like the Harvey Gallery Galactic Window Art Fountainis a perfect example. It offers bold, bright colors, and several panels and design elements that give the eye something to track across.
Building Walls
Free-standing bubble walls and panelsare taking over interior design trends in many places. This is a great way to add some unique features to clubs, corporate offices, restaurants, hotels, and more.
Every bubble wall is going to be unique, thanks to the way they're made, and there are options for wall-hanging designs or floor standing elements.
The Water Gallery Firewater Bubble Wall, for example, includes high-quality cell-cast acrylic, air pumps, and LED lighting (which can be programmed to rotate through and display a full spectrum of colors).
Something New for 2019
There are a lot of great options for adding modern indoor water features to your home, office, or business in 2019. Whether you're looking for an alternative to traditional art or prefer to add something calming and peaceful to the area, these features are easy to install and maintain, and can change the entire feel of the area.
Take a look through our selection and discover the perfect way to renew and revitalize your home or office.